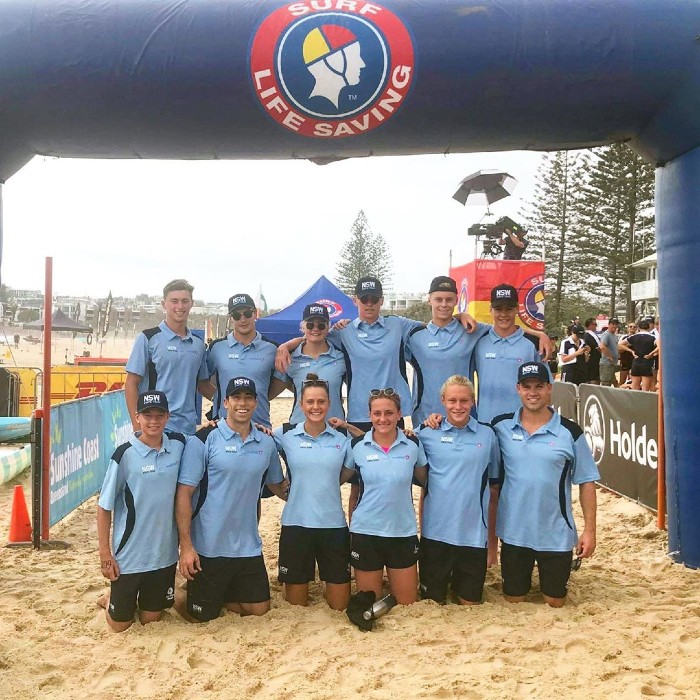 New South Wales surf lifesavers have, yet again, defended their title at the Australian Interstate Championships, squeaking by six points over their rival Queensland.
On 24 January, Alexandra Headland on the Sunshine Coast in Queensland hosted teams from Western Australia, South Australia, Victoria, NSW and Queensland.  Over 180 competitors across Australia battled over a total of 92 races to represent their state in youth and open divisions.  Many Ironmen and Ironwomen, fresh off the Nutri-Grain series, as well as representatives from the Super Surf Team Leagues competition provided a day of sports excellence.
Highlights include Zach Morris 1st place in the youth Ironman, whilst Emily Doyle secured a 3rd in the youth Ironwomen.  Max Brooks delivered a dominating 1st place in the Open Ironman.
Youth point score: 1.New South Wales (129); 2. Queensland (124); 3. Western Australia (82); 4. South Australia (62); 5. New South Wales Country (58); 6. Victoria (52)
Open point score: 1.New South Wales (122); 2. Queensland (121); 3. Western Australia (85); 4. New South Wales Country (67); 5. South Australia (60); 6. Victoria (51)
Overall point score: 1.New South Wales (251);  2. Queensland (245); 3. Western Australia (167); 4. New South Wales Country (125); 5. South Australia (122); 6. Victoria (103)