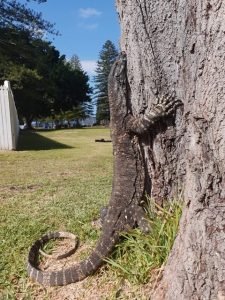 For our younger members, the start of the season begins with an unofficial initiation as future patrol members of Newport Surf Lifesaving Club.  For these "Under 14" cadets, the yearly trip to the Basin signifies the start of the journey towards receiving their Surf Rescue Certificate (SRC).
The weather was kind during the weekend 14 & 15 September and all those present enjoyed learning new skills.  The highlight for most of the cadets was the opportunity to try their hand at the jet skis, IRB and surfboats.  However, the curriculum also included radios operation, CPR, tube rescues and first aid.
Bec Capell, our Nipper Chairman remarks on the importance of the camp as "it shows our cadets the depth of teachings the Surf Club community provides".  Aside from surf life saving training, the cadets engage in group discussion such as a mindfulness workshop presented by Western Sydney University.  These workshops are important to provide "children tools to cope with challenges that they may face as they enter into adulthood" adds Bec.
The weekend could not happen without the hard work and coordination of the Age Managers, Phil Pettitt, Matt Thomas and Dave Lye.  A massive thank you to the trainers for imparting their knowledge and the crews that ensured that all the craft were available.
We look forward to watching this group move forward as they work through the SRC program.
Congratulations to you all.